F
or three generations, we have been
designing and producing complete distillation installations
for the distillery industry. The company's mentor was Mr Stefan Bąk, who created the foundations of KOMA consortium in 1946. He started by reconstructing infrastructure of old distilleries that had been destroyed and plundered during the war. At the same time, he designed and constructed devices that are still used in the first plants built after the war. As one of the first companies in post-war Poland, we started to manufacture complete production lines for the distillery industry. The main products of the company included distillation devices, fermentors and evaporators along with additional equipment. Over time, the company has grown and extended the range of products and services provided.
C
urrently, we design and manufacture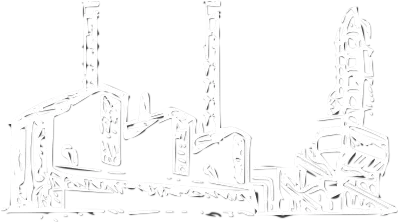 all types of distillation lines, from the beginning of grain processing to obtaining traditional distillates or high quality rectified spirit.
We are the exclusive manufacturer of modular pot stills
. This original technology allows to achieve optimal distillate parameters, as well as to quickly change production profile. We have included to our offer hand-crafted pot stills designed with usage of contemporary knowledge. These small pieces of art are intended to produce traditional, high-quality alcohols and extracts.
T
oday, the Koma Group is headed by the founder's grandson, Mr Marek Kowalik. He acts a guardian of quality rooted in tradition and, at the same time, as a guarantor of innovation.
The Group consists of:
-
KOMA
- design and production of equipment for the distillery, food, cosmetics and pharmaceutical industries;
-
Instalacje Przemysłowe
– design, production and assembly of installations for the food industry and biogas plants.
Instalacje Przemysłowe is represented by -
potstill.pl
– production of pot stills for the food, pharmaceutical and cosmetics industries.
Among the undeniable advantages of the KOMA Group are: highly qualified and experienced staff, extensive production and implementation facilities and know-how. All of the above enable us to carry out comprehensive industrial turn-key projects that include design as well as implementation.
O
ur entire production is made in Poland. Thanks to the care for details, our products distinguish themselves through the highest quality and reliability. The experience gained during the development of the company enhances reputation among domestic and foreign customers.